Fort Lauderdale, FL – Chad Piotrowski, the founder of Piotrowski Law, started the law firm in 2010, aiming to provide focused attention to his clients without compromising overlooked details in criminal law. As one of the highly regarded criminal defense lawyers Fort Lauderdale, the attorney leverages his skills, in-depth knowledge of the law, and experience to represent first-time/repeat offenders, police officers, and lawyers accused of criminal offenses. 
Criminal law is often complicated, requiring unique and well-thought-out strategies to get a lesser sentence, dismissal, or acquittal. For this reason, Attorney Chad Piotrowski explores the grey areas of the law to find a client-centered legal tactic or strategy. He understands the frustration that comes with criminal charges, and this is why he gives a client his undivided attention from consultation to resolution. This approach has earned him numerous 5-star reviews, high peer review ratings, and memberships with prestigious legal associations. 
Piotrowski Law represents victims of unnecessary displays of physical violence/force such as tackling, punching, incapacitation, striking with a baton, improper use of a firearm/pepper spray/Taser, and use of martial arts to hold/strike/subdue from law enforcement. At the law firm, individuals can pursue police officers responsible for racial profiling, verbal abuse, or threats of physical violence. The attorney helps his clients file civil suits against law enforcement after examining the evidence or legal documents. 
As a former assistant state attorney for Miami Dade, Attorney Chad Piotrowski has extensive experience prosecuting some of the toughest cases. His background in criminal law gives him valuable insight into the inner workings of state and federal criminal defense strategies to represent clients accused of juvenile crimes, felony crimes, probation violations, traffic offenses, civil assistance forfeiture, firearms crimes, bank fraud, identity theft, money laundering, and more. 
In Florida, driving under the influence attracts long-lasting consequences such as hefty fines, community service, jail/prison time, probation, loss of driving privileges, DUI school, vehicle ignition interlock device, or mandatory adjudication. With this in mind, Piotrowski Law offers personalized legal defenses by examining prior DUI convictions, property damage, Breathalyzer tests, or personal injuries before creating an action plan for representation.  
Additionally, the law firm represents individuals arrested for drug possession, possession with intent to sell controlled/illegal substances or drug trafficking. With experience working with the narcotics unit, the attorney is well-versed with the approaches the state uses during court sessions. Attorney Chad Piotrowski also focuses on representing spouses, relatives, or former spouses accused of kidnapping, assault, stalking, battery, and other domestic violence crimes. 
Piotrowski Law is a boutique law firm that focuses on criminal defense and personal injury in Fort Lauderdale, Miami, and surrounding areas in Florida. To schedule a free case evaluation, call (954) 947-5000 or visit their website. The law firm's located at 101 NE 3rd Avenue, Suite 1500, Fort Lauderdale, Florida, 33301, US. 
Media Contact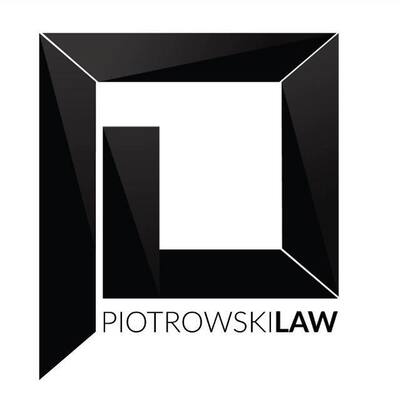 Company Name
Piotrowski Law
Contact Name
Chad Piotrowski
Phone
(954) 947-5000
Address
101 NE 3rd Avenue, Suite 1500
City
Fort Lauderdale
State
Florida
Postal Code
33301
Country
United States
Website
https://cplaw-miami.com/